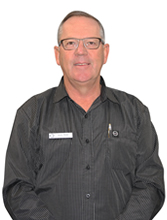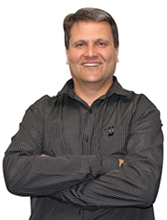 "We are Southern Africa's leading distributor of engineering consumable products, technical services and solutions."
2017 Review of Operations
Results are very encouraging considering the geographic relocation of a number of businesses and divisions, including the relocation of the BMG finance team from Durban to BMG World in Johannesburg:
Revenue up 9%
Operating profit up 18%
Gross margin down due to product mix & volatility of the South African Rand
No acquisitions during this financial year
Strategic disposal of Wegezi
Nearing completion of the upgrade of the BMG World in Johannesburg
Relocation to BMG World completed
Introduction
The 2017 financial year continued to be an extremely tough year for the Engineering Solutions Group (ESG) with the continued lack of any new major projects or expansions. The welcomed rain in certain regions in South Africa, however, assisted the agricultural business within ESG. The year was spent on ESG's "Simplify for Success" initiative and the bedding down of BMG World.
The restructure and integration of the three strategic acquisitions concluded in 2016 were successfully completed.
Financial Review
Improved trading conditions and tight cost management enabled ESG to deliver significantly better results. Commodity prices recovered to some extent although were fairly volatile. The drought in the Northern and Central regions of the country was largely alleviated, allowing the agricultural sector to recover. Heavy industry continued to be impacted by strong headwinds, with sales to customers reflected by these conditions.
Revenues increased by 9% to R4.7 billion (2016: R4.3 billion). No acquisitions were made during the year under review. The disposal of Wegezi (an electric motor rewinder and transformer business) reduced revenue growth by 4%. Margins were consistent overall, but in the core BMG business, margins suffered due to change in sales mix and competitive pressures. Costs increased at levels substantially below inflation due to tight management and ongoing rationalisation of central costs. Operating margins increased to 10% (2016: 9%) as a consequence.
Ensuring unrivalled levels of stock availability remains a strategic differentiator, however the constrained economic environment in the previous financial year caused inventory levels to exceed desired cover targets at the commencement of the current financial year. Management interventions and improved sales have restored inventory levels to desired levels. The debtor's book continues to be well managed despite increased pressure from large customers for extended terms. Debtors where exposure exceeds R250 000, continue to be insured.
Net operational assets increased to R2.0 billion (2016: R1.9 billion).
Return on net segment assets increased to 24.1% (2016: 21.8%).
BMG
Through the "Simplify for Success" initiative to consolidate our business at BMG to "One Company, One Vision, One Strategy, One Site and One Route to market", all 16 product divisions now form part of our offering. These 16 product divisions are sold via our extensive branch network throughout Africa.
The following product divisions showed year-on-year growth through very challenging market conditions:

Bearings

Drive belts

Ironware

Geared motors

Gasket

Electronics space

Seals

Belting light

Belting heavy duty

Fluidtech

Tools and equipment

Field service
With the instability of the South African Rand, price adjustments were minimised throughout the 2016/17 financial year.
BMG was successful on the limited projects that were awarded. The major growth, however, has come from market share gains.
BMG remains ESG's largest business. Focus will remain on our Bolt-On strategy to sell ESG's total offering to customers ensuring that the company adds value by being a part of every process.
BMG exited its La Lucia property relocating all head office and warehouse operations to BMG World in Johannesburg. All relocations have been completed, along with the consolidation of the Fluidtech business nationally. Hansen Transmissions SA has also moved into the BMG World Engineering facility.
BMG's Regional Service Centre roll out is progressing well, with KwaZulu-Natal, Mpumalanga and Cape Town completed. Port Elizabeth is scheduled to be completed in the first half of 2017/18.
BMG Africa operations
The BMG DRC operation (based in Lubumbashi) has had its first full financial year of trading with many challenges, however, these have now all been resolved. Growth in market share is on the horizon. BMG Tanzania (based in Mwanza) has had a difficult year with the downturn in the commodities markets. BMG Ghana (based in Tema) is set to open in July 2017.
Focus is to grow our markets in Africa to 30% of our business by 2022 (currently 13%).
Man-Dirk Group
Man-Dirk, the tool and equipment business, performed well in the year across all sectors in which it operates.
Recent acquisitions continued to perform above expectations and have integrated well into the existing business and footprint. The acquisitions further enhanced Man-Dirk's considerable buying power and routes to market.
Man-Dirk experienced a smooth leadership transition in the second half of the year when a new managing director was appointed to replace the outgoing incumbent, who retired in December 2016. A new financial director was appointed to replace the outgoing incumbent who was transferred as chief financial officer to BMG.
Autobax
Autobax has once again delivered a very pleasing performance. Under new management, the team has settled in very well and are now an integrated cohesive entity.
The company has invested strongly to upgrade their IT system including also their stock profile position. This investment will enable Autobax to continue providing world class service to all their customers.
The Autobax head office is now based in Johannesburg, where the core of the business is situated.
Market conditions continue to remain challenging as new competitors enter the arena, coupled by the volatile exchange rate. Despite this, Autobax has a clear strategy of "One Team, One Vision" in place and is set to return another good performance for the coming year.
Hyflo Group
While sales revenue was slightly down compared to the prior reporting period, Hyflo Southern Africa delivered a significantly improved bottom-line performance in line with expectation. This was primarily driven by increased component sales, overhead cost reductions, operational improvements and overall profitability. The disruptive impact of integration into ESG, including changes within the management team, has now been overcome.
A major export project in the oil and gas sector has been secured and is expected to open future opportunities in this market segment, especially as the oil price slowly recovers. The outlook for the next financial year is conservative and in line with a subdued South African economy. Focus will be on increasing market share for both component and project sales in selected core segments.
Hyflo Namibia continued to perform below expectations, however, with early signs of an economic recovery in the region, an improved set of results is expected in the year ahead. A new sales branch in Walvis Bay is earmarked in the new financial year to exploit opportunities in oil, gas, marine and mining market segments.
Hansen Transmissions SA
The Hansen acquisition has been successfully integrated into the BMG Engineering facility at BMG World. The business is continuing to operate as Hansen Transmissions SA, servicing existing and new contracts throughout Africa.
The business has performed well in line with expectations, with a large focus on repairs to original equipment specifications.
STRATEGIC DEVELOPMENTS
Acquisitions
There were no acquisitions for the period under review. Focus was to solidify and integrate all existing businesses within ESG.
Simplify for Success (S4S)
The S4S initiative launched in 2014 will be completed in September 2017.
The final project to be completed is the implementation of the Warehouse Management System that is progressing on schedule.
ESG will continue with the rollout of this initiative in regions throughout Africa.
BMG World Upgrade
The BMG World upgrade is complete. The final phase was seeing the relocation of the BMG finance team from La Lucia to BMG World in December 2016.
The BMG World official opening is scheduled for September 2017.
Outlook
Due to the continued volatility of the exchange rate, the weak commodity prices and political challenges, we expect the year ahead to be very challenging.
Within ESG though, the year will yield significant savings and operational efficiencies stemming from our "Simplify for Success" initiative (S4S) and the consolidation of BMG World. We expect additional cost savings from the consolidation in regional areas with the roll out of our national regional service centres.
Focus will be on our Bolt-On strategy to supply our full product and service offering to our customers, adding value to their business by being a part of their process.
In addition, our focal point and investment will be to achieve our 2022 strategy aimed at achieving 30% of our business from outside of South Africa's borders.
We will continue to evaluate strategic value adding acquisitions which will increase our 360 degree offering and value-add to our customers.
These factors and initiatives will contribute to a positive result for the coming year.